Women in Business Retreat 2.0
Women in Business Retreat 2.0
Building resilience and overcome crisis
It has never been more important to support one another in times when the world seems in crisis and change is what we have for breakfast, lunch, and dinner.
We have all adapted to working from home, homeschooling our children, and feeling guilty about not spending enough quality time with our families.
Annie Canning (Canning Life Coaching) and Miriam Hewson (Futureproof Concepts) saw the need for women in business to come together and retreat into a safe space to share their needs, aspirations and just be themselves.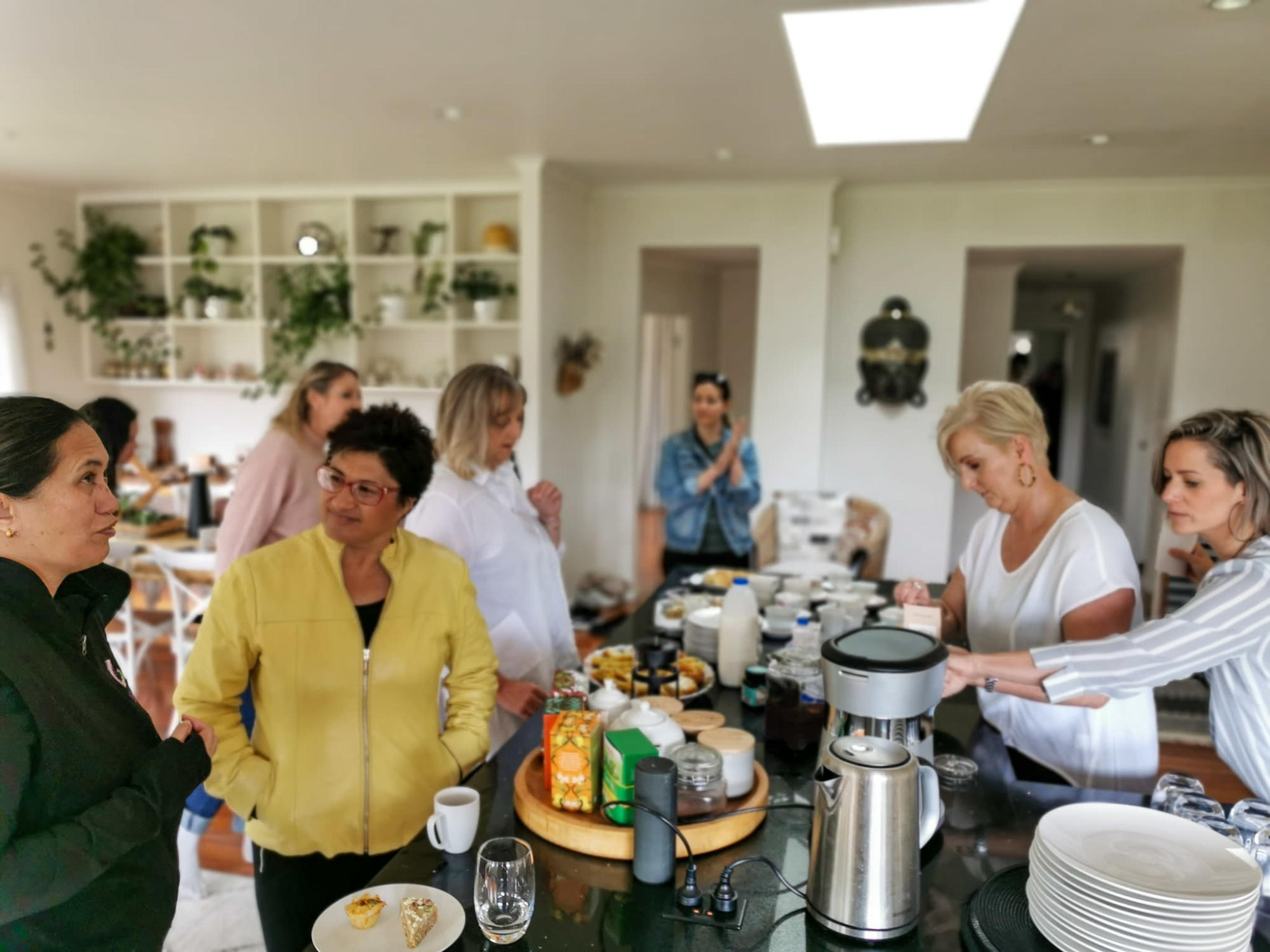 Held in November of 2021, at the Paradise Valley Lodge, Rotorua, their first Women in Business Retreat was a sell-out event. The retreat content and gorgeous location provided the perfect space for attendees to recalibrate, set new goals, and identify growth opportunities with intention and clarity.
"We have created this 1-day event to help women who are juggling their personal and professional lives to regain balance, revitalize and become more intentional with their time, energy, and goals. It was important to us to change the canvas of a professional development seminar into a context that allows women to connect best."
Annie and Miriam combine their skills as life and business coaches to propel women in business forward in their careers and personal lives.
"The feedback we received from our last event was overwhelmingly positive, and we have decided to bring it back. Women in Business Retreat 2.0 will be in Rotorua on May 12, 2022, and registrations are already coming in hard and fast."
Here is what you'll walk away with:
A clear vision of the year ahead, a meaningful action plan, and the short-term actions required to achieve long-term personal and business goals.

Increased awareness of behaviours, your strengths, and where your growth opportunities lie. You'll also have the chance to learn more about NLP and Emotional Intelligence and how you can apply these game-changing concepts at home and work.

A greater understanding of your barriers and how to overcome procrastination and overwhelm.

And the tools you need to create productive and thriving professional and personal environments.
For more information, follow this link https://lnkd.in/g_YWJjS4